Product Description
1969-77 GM Chevy Camaro, 1971-74 Chevy Vega, Tachometer Circuit Board.
Select engine type above: 8 cyl, 6cyl, 4cyl.)
Comes pre-calibrated
Ready to install.
Easy plug in installation - no soldering or special tools required.
Direct replacement for the original GM Circuit Board.
Includes installation instructions.
Manufactured in the USA with top quality components.
Manufacturer lifetime warranty.
Check your board for compatibility. It should be the 5 pin type as shown below.
Chevy Vega GM V8 engine swap - select 8cyl at checkout.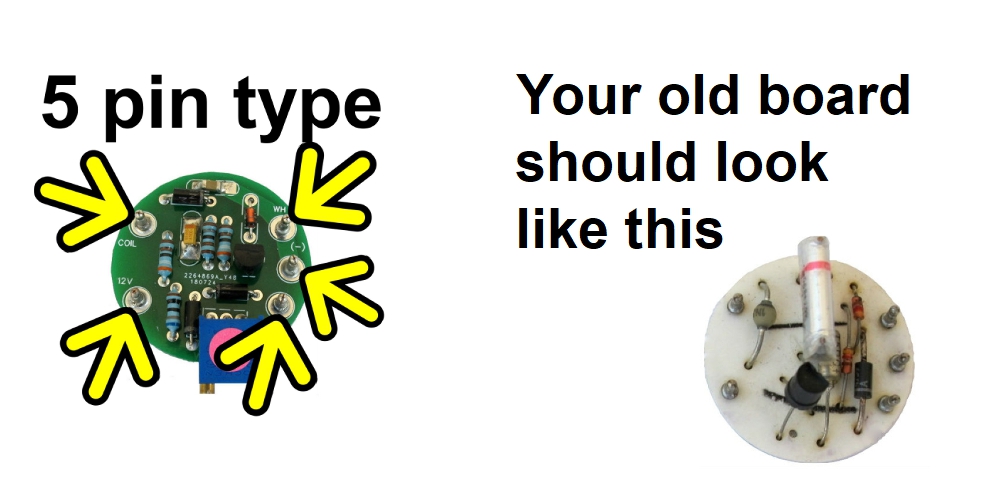 Installation Note: Installation is fairly easy. There is no soldering involved. Unplug the old tachometer circuit board, plug in the new tachometer circuit board. Includes installation instructions. Comes Pre-Calibrated.

Other Details
Limited Lifetime Warranty. Part No 446604184. Application 1969-77 Camaro, 71-74 Vega .
Product Videos
Custom Field
Comes
Pre-Calibrated and Ready to install
Application
1969-77 Camaro, 71-74 Vega .
Product Reviews
No adjustments were needed. Tach is fully operational.