Returns & Refunds Policy Summary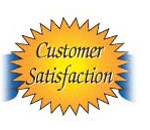 Simple and Easy Returns - There is no need to call for return authorization.
We want your experience when returning a product to be simple and easy. If you ordered a product by mistake or change you mind, we will be happy to accept your return and process a timely refund.
Please read the policies below governing returning a product.
Items must be returned within 30 days, complete and in its original unmarked manufacturer's packaging for a refund of the part price.
Electronics Items that have the original sealed packaging opened are non-returnable.
Damage to a product caused by improper installation or handling by the customer will deem that product non-returnable and will not be covered under warranty.
No returns on computers, computer chips. Shipping charges are not refundable unless the return is due to our mistake.
There will be a 15% restocking fee on all returned items. We may waive the restocking fee at our discretion.
Some items may be subject to a more restrictive return policy. Those items subject to this special return policy will state they are subject to a different return policy and have a link to that policy on the product page.
Refuse deliveries, or if the carrier returns a package because an invalid address was provided, the cost of return shipping will be deducted from your refund.
Original shipping costs are nonrefundable unless it was our error.
Return shipping costs is the responsibility of the purchaser unless it was our error;
Items returned without customer name, address, and order number will not be processed for a refund or exchange.
If any product is modified, altered, painted, installed, or disassembled in any way, the item is non-returnable.
WC Parts Source LLC is not responsible or liable for labor fees associated with the installation, removal, modification, or repair of any product purchased regardless of circumstance.
Refund Policy
Time to process a refund. Allow 10 business days from the time we receive the returned item(s) for the refund to be processed. You will receive an email when a refund has been processed.
When will the refund appear on your Credit/debit card account, or Paypal account: Please allow 5 business days from the time the refund is issued for it to become visible on your credit card, Bank, or Paypal account.
To make a return - Return
For a defective product - Warranty Claims
For shipping damage - Shipping Damage
For Core return - Core return