Product Description
1990-92 Chevy Camaro Speedometer Circuit Board. (Plug Type 2)
GM Speedometer Circuit Board for Camaro.
Tachometer Tester to test the Speedometer.
Includes warranty. GM direct fit part.
1990-92 Camaro Speedometer systems are different depending on the model year. Speedometer malfunction or failure can be caused by a number of different causes. The most common cause is the Speedometer circuit board. This board is located in the gauge cluster near the speedometer. However, proper system diagnosis should be done to assure the circuit board is the problem with the Camaro being repaired. This part cannot be returned after the sealed packaging has been opened. Please make sure you need the part before purchasing.
See our blog post on 1990-92 Camaro Speedometer components.
IMPORTANT - There are two different plug types. These Speedometer circuit boards have the plug type shown in the photos. Please check compatibility with your speedometer before ordering. For a different plug type - See 1990-92 Chevy Camaro Speedometer Circuit Board (Plug Type 1)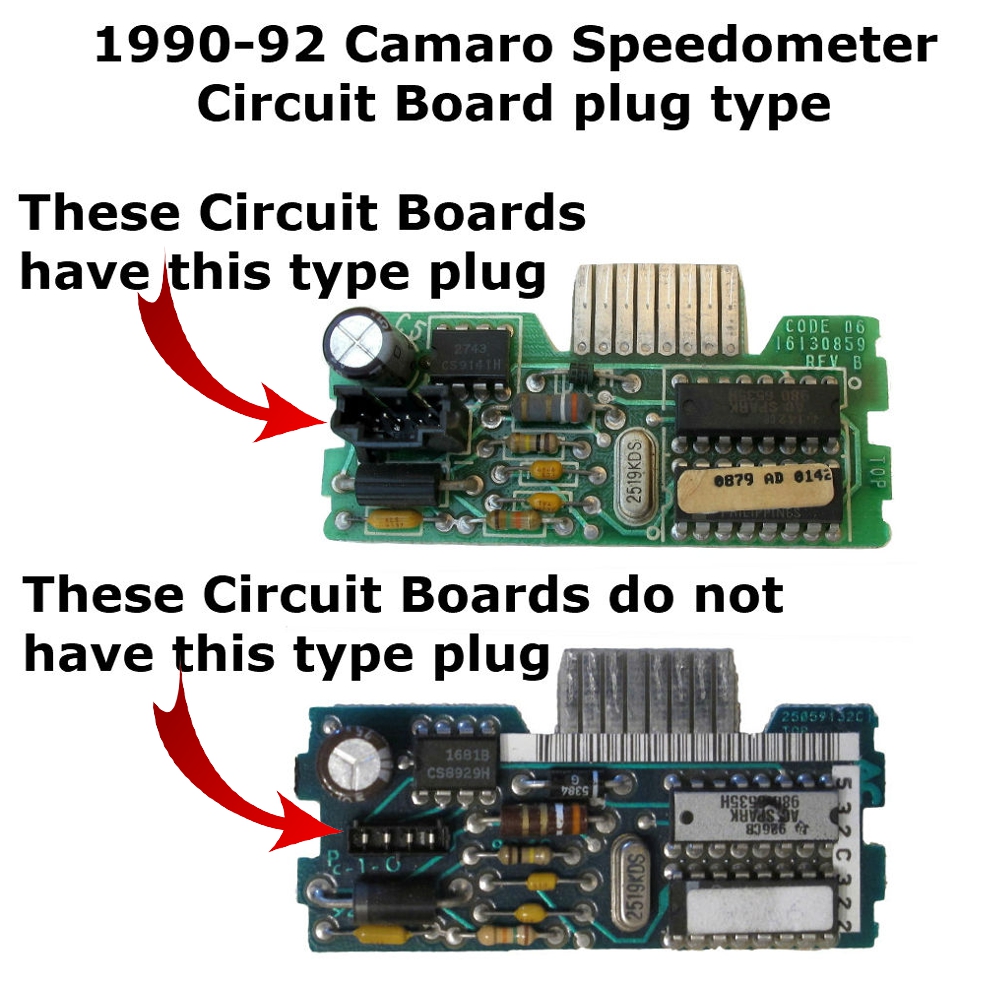 We have a Blog post with more information about this topic here. 1990-92 Camaro Speedometer help.


Other Details
90 day Limited Warranty. Condition: used, tested, excellent. GM discontinued part.
Custom Field
Application
1990-92 Camaro
Product Reviews
It did the trick...Thanks

Speedo board burned out and took the od wire harness with it. This and the harness did the trick.